Events
LaRue Wines Summer BBQ at Emmaline Ann Vineyard
After much consideration, we have decided to postpone the Annual BBQ until August 2021. We look forward to celebrating next year!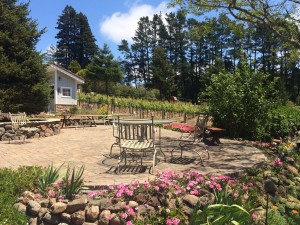 ---
Rather than postponing, the Bâtonnage Forum has gone online! LaRue will still be a featured winery, but we will be chatting about our wines via a short video that will be available. Seminars will happen online starting June 16th through July 10th.

---
The 34th Annual IPNC has been postponed until 2021. New dates are below and we look forward to participating next year!
The IPNC is a three-day event, famous around the globe, as a mecca for lovers of Pinot noir and northwest cuisine. During the weekend, world-renowned winemakers, northwest chefs, esteemed media, epicures, and wine lovers will gather in McMinnville, Oregon, for three days of exploring Pinot noir, savoring unforgettable meals, and learning and celebrating with luminaries of the food and wine world.
Next year, not only will LaRue be a featured winery, but Katy will also be speaking on a panel at the event. We are really looking forward to participating in this event and being included with such amazing wineries from around the world.
When: July 23th-25th, 2021
Location: Linfield College, McMinnville, OR