Established in 2009 and named after winemaker, Katy Wilson's great grandmother, Veona LaRue Newell, LaRue Wines is a family-owned boutique wine brand led by the guiding tenets of family, passion, hard work and respect for the land.
More than a decade since the first vintage debuted, LaRue production remains intentionally small. Every aspect of the business from vineyard to table is managed exclusively by Katy and her husband, David – and they plan to keep it that way. Focused on ultra-premium Pinot Noir and Chardonnay from sustainably-farmed vineyards in the western reaches of the Sonoma Coast, the mission is the same today as it was in 2009: to personally craft quality wines reflective of their place and vintage through thoughtful vineyard selection, minimal intervention in the cellar and a commitment to small lot production.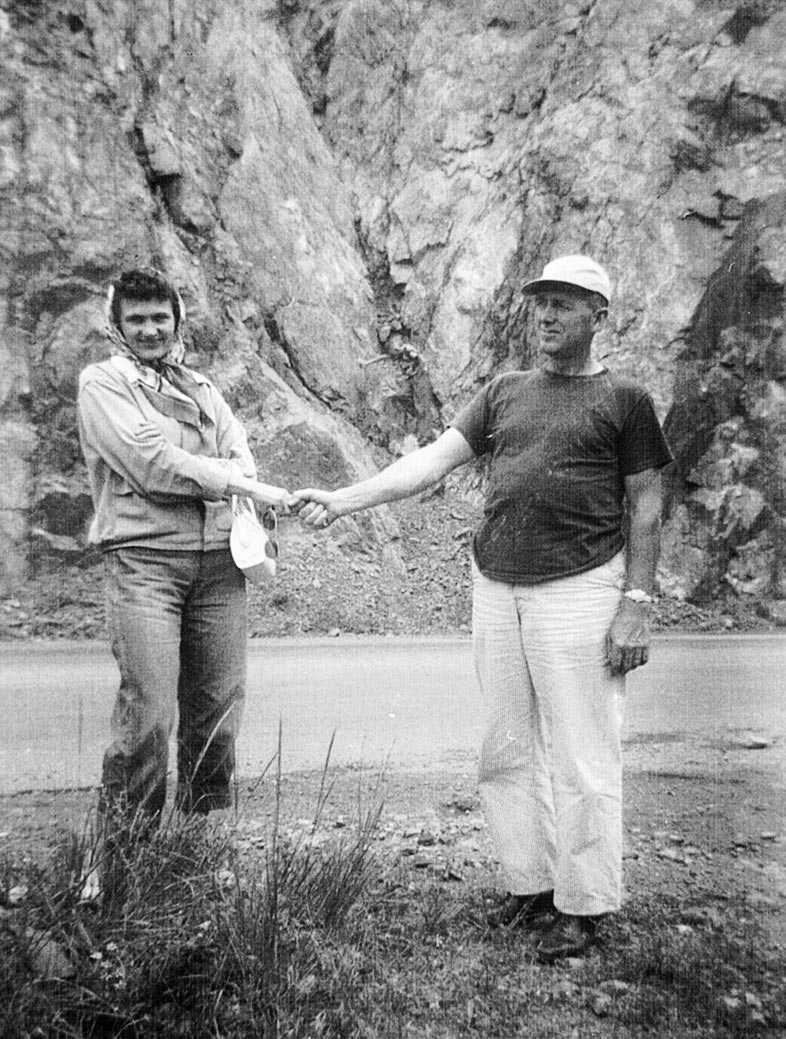 Veona LaRue and Maynard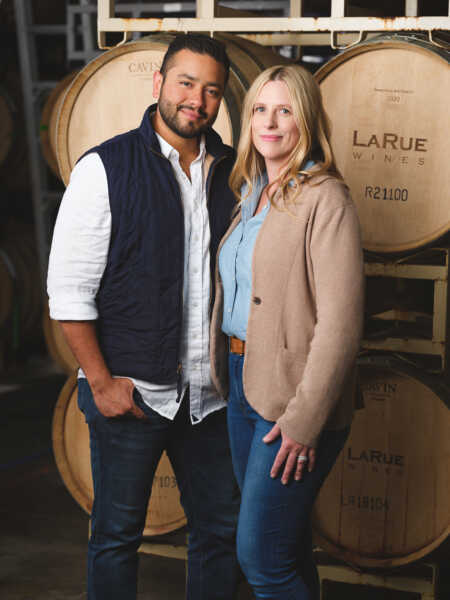 Proprietors
Katy Wilson & David Meneses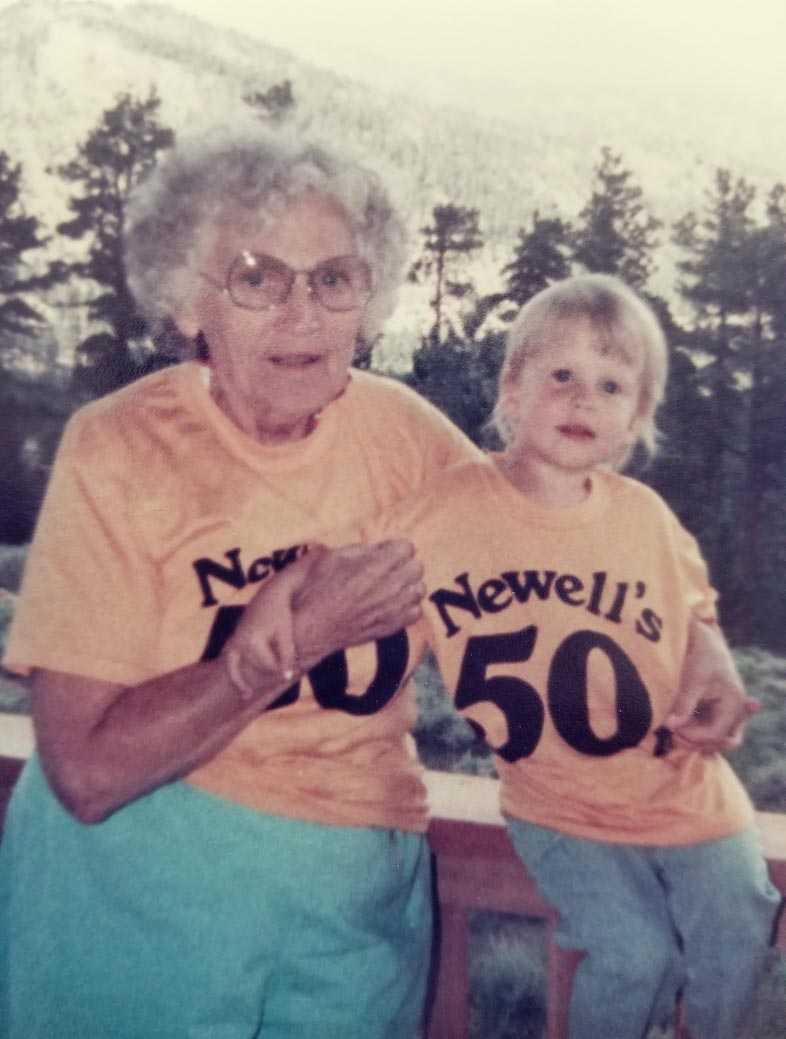 Grandma and Katy
From growing up on a walnut orchard and observing her parents run their own business to spending quality time with her larger-than-life great grandmother who believed anything was possible through hard work and determination, Katy Wilson's upbringing, close kinship to the land, and entrepreneurial spirit all paved the path for a promising future in winemaking.
Katy's winemaking journey has taken her both near and far. After earning degrees in Wine & Viticulture and Agricultural Business at Cal Poly, San Luis Obispo and traversing the Northern and Southern Hemispheres for harvests, it was during her time working at Flowers Vineyard & Winery on California's Sonoma Coast that Katy became enamored with a region and style of wine that challenged yet inspired her in all the right ways.
Known for its cool conditions and winding roads leading to remote coastal vineyards, the Sonoma Coast offered the perfect canvas for crafting the style of wines that Katy had always gravitated towards: wines that are complex and vibrant with elegant acidity; wines that drink well when young, but also age gracefully; wines that effortlessly showcase their site and vintage conditions.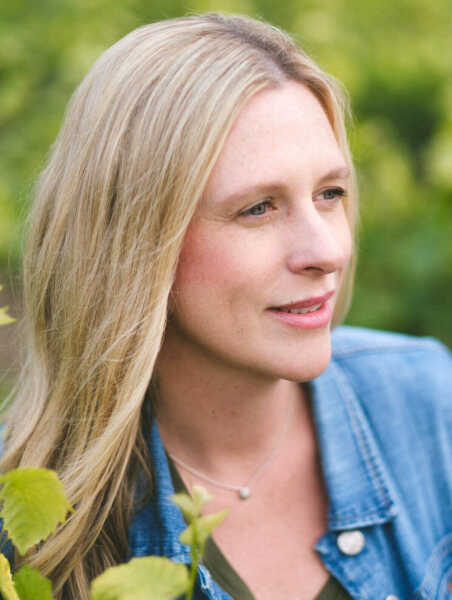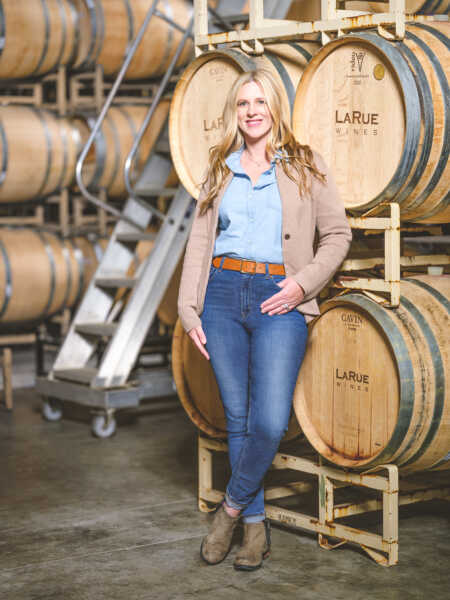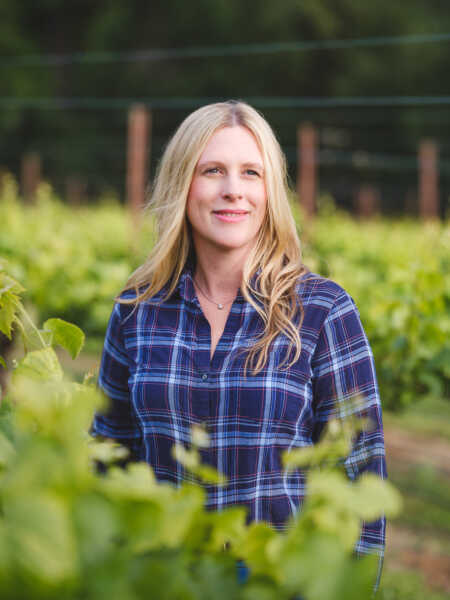 At only 26 years old, Katy channeled her inner Veona LaRue Newell and founded LaRue Wines in 2009. What began as a solo venture has evolved into a thriving family business. Today, Katy and her husband, David Meneses – a certified sommelier – divide and conquer all the responsibilities involved in making, marketing, and selling LaRue Wines. During harvest, you can find Katy crisscrossing the Sonoma Coast, closely monitoring the grapes and David in the cellar doing the punchdowns and pumpovers. During this busy time of year, quality time together includes teaming up to work on rackings and barrel downs. Beyond harvest, David manages the wine club, sales and marketing while Katy oversees the winemaking and the vineyard relationships, as well as the logistical operations of monitoring, storing, and bottling LaRue Wines. A true family affair, Katy and David's young daughter, Charlie LaRue and adorable pup, Nico often accompany Mom and Dad at work.
Alongside LaRue Wines, Katy works as a consulting winemaker for several other projects. Currently, she makes wine for Anaba Wines, BloodRoot Cellars, Reeve Wines, and Smith Story Wine Cellars.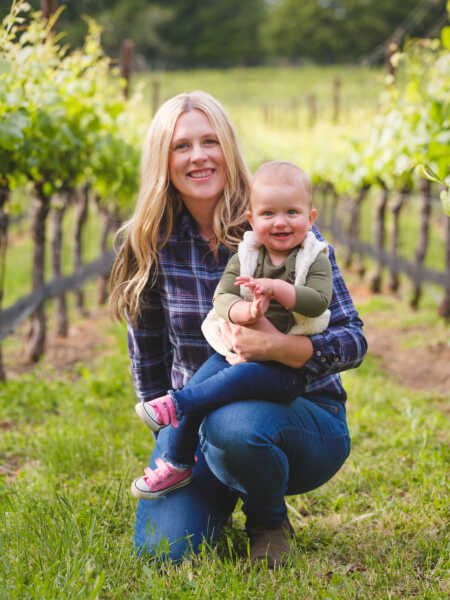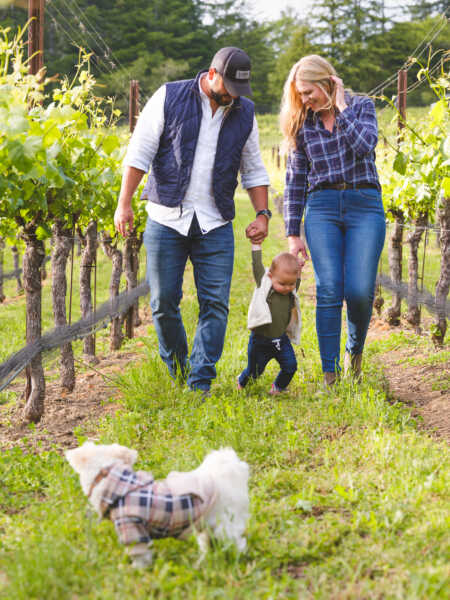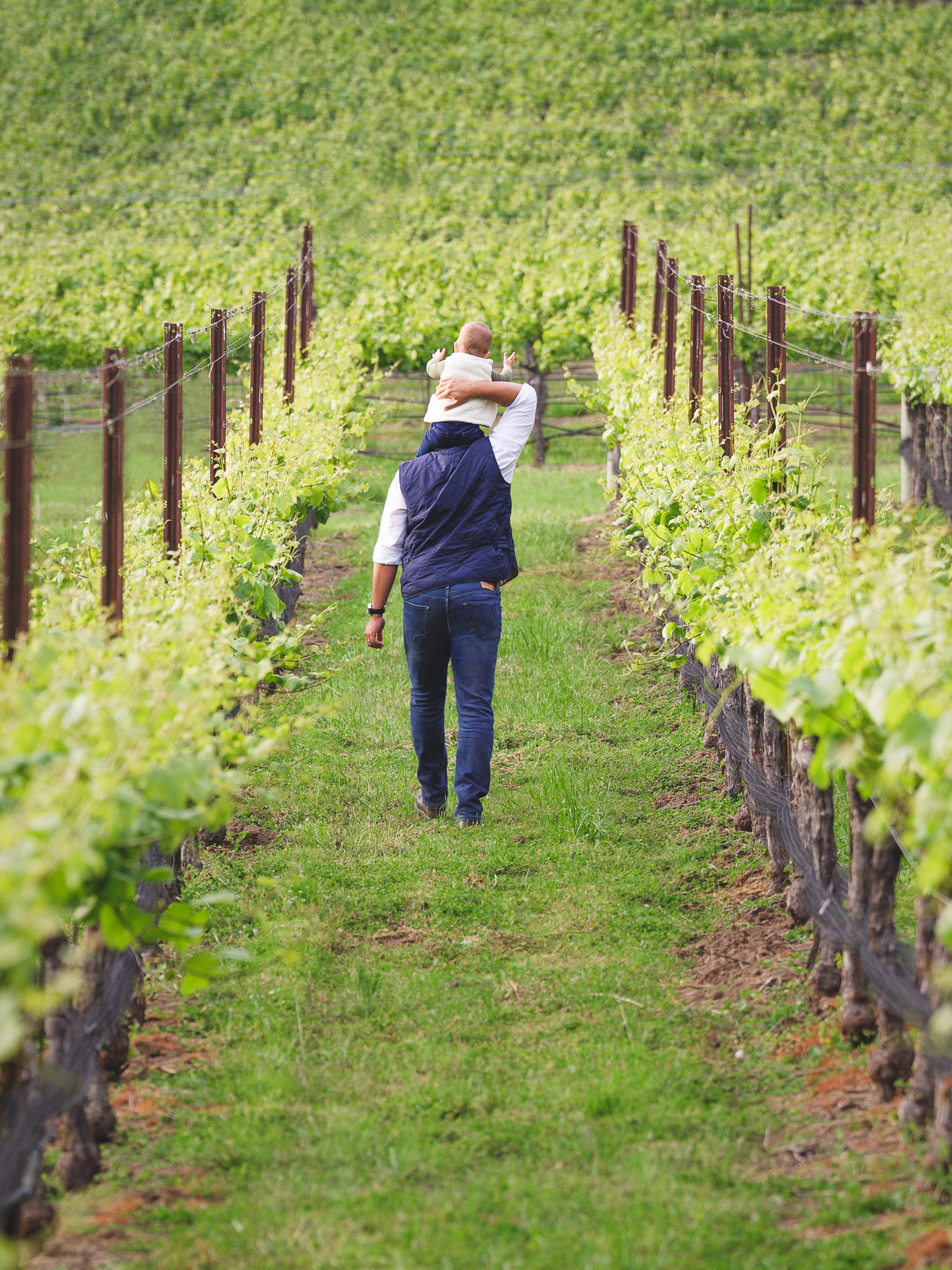 Coming soon, the husband-and-wife duo have been busy behind the scenes collaborating on the launch of a new, inspired line of wines spearheaded by David that are set to expand the LaRue wine family in the spring of 2024. Named in honor of their daughter, the Charlie LaRue label honors David's passion for cellar-worthy Bordeaux wines representative of the truest expression of variety, vineyard and vintage that improve with age.
The Charlie LaRue label will focus on organically farmed, single-vineyard expressions of Sonoma Cabernet Sauvignon and Sauvignon Blanc and will source from world renowned vineyards such as Monte Rosso Vineyard and Bedrock Vineyard. A project that was born the same year as their daughter, David and Katy look forward to sharing more details on the inaugural 2021 vintage release of Charlie LaRue.
Until then, they are excited to host guests for LaRue tastings by appointment in their new Sonoma Farmhouse tasting room located at 60 Bonneau Road. For more information on booking your next visit, head over to the 'Visit' tab. See you soon!