For more than a decade, LaRue Wines' proprietor and winemaker Katy Wilson has been devoted to showcasing small lot Pinot Noir and Chardonnay sourced exclusively from some of the top vineyard sites on the Sonoma Coast. The name, LaRue, pays tribute to the bold and independent woman who inspired Katy's entrepreneurial spirit: her great grandmother, Veona LaRue Newell.
Following in the footsteps of Veona—a feisty, go-getter with enviable moxie—Katy's natural disposition to follow her instincts and pursue her passions came to bear at only 26 years old when she unveiled her official first vintage of LaRue Wines.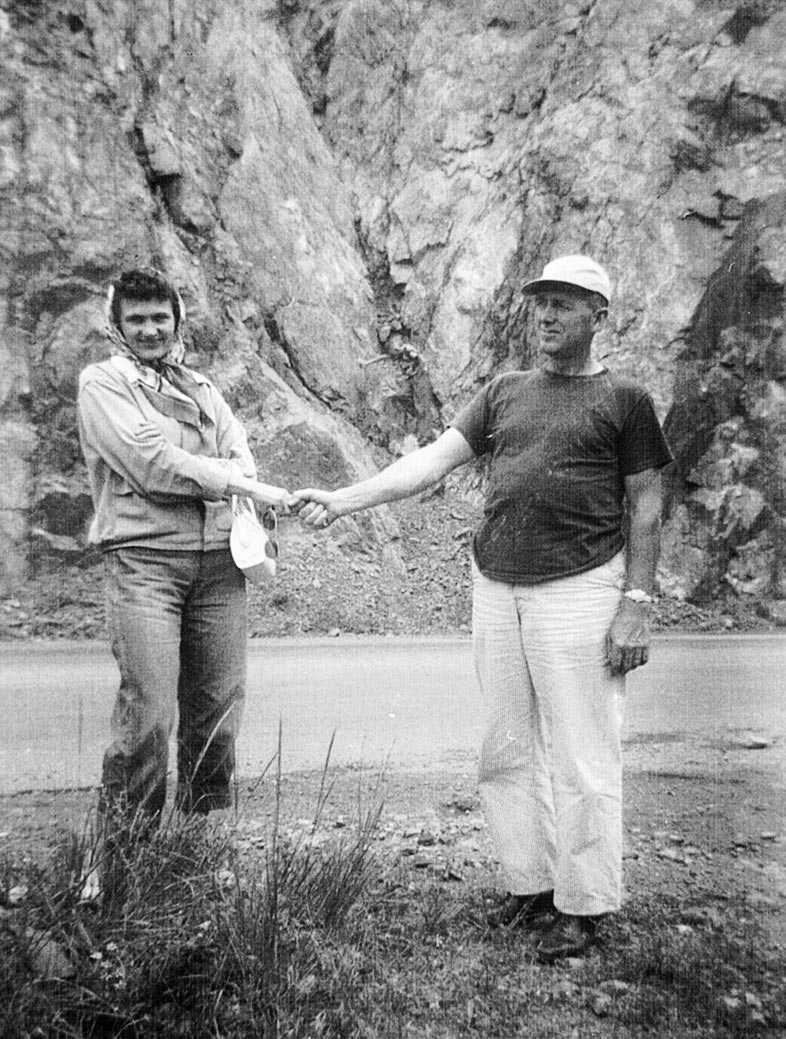 Veona LaRue and Maynard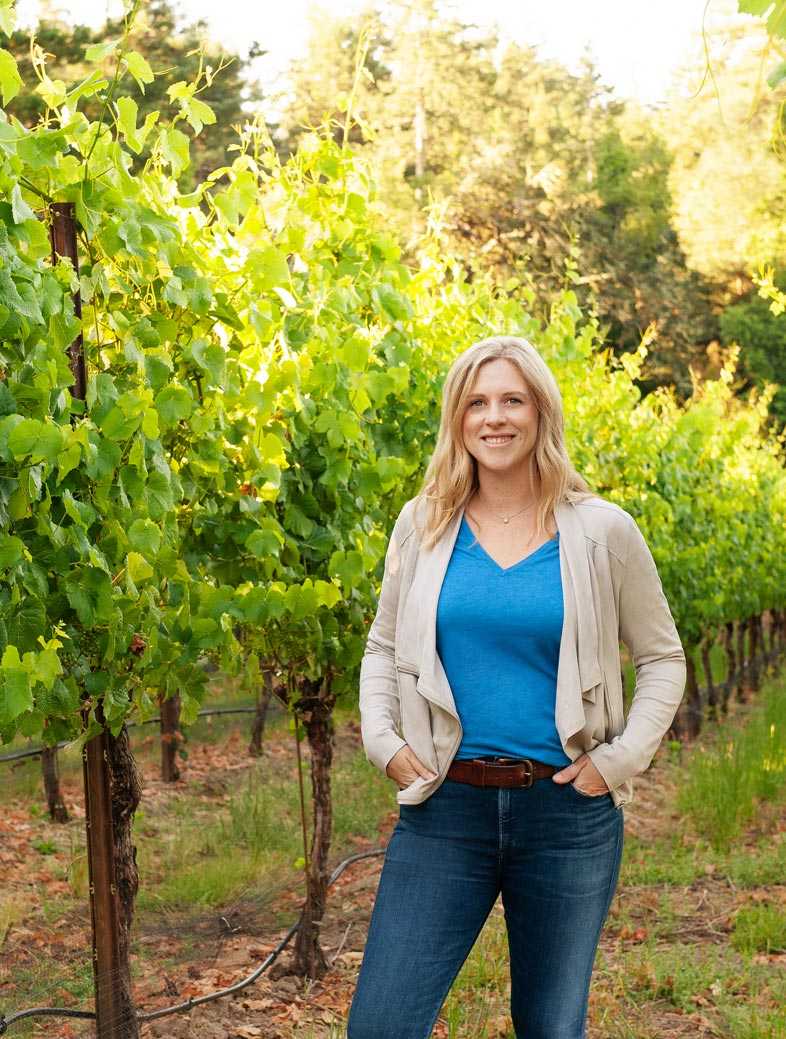 Katy Wilson, Winemaker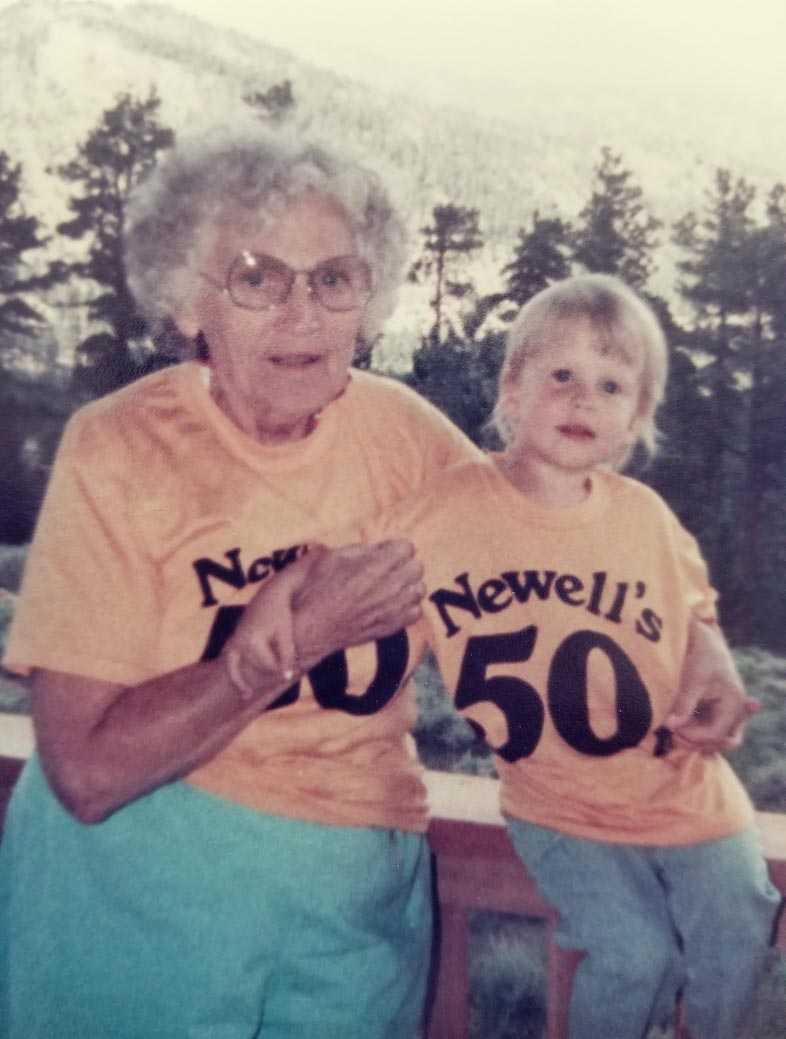 Grandma and Katy
It all began in the Central Valley of California where, growing up on a walnut orchard, Katy first realized a profound kinship to the land. Following high school, she set off to Cal Poly, San Luis Obispo to explore a future within the world of agriculture. During her first Agricultural Business 101 lecture, she recognized immediately that a career in wine perfectly catered to her agricultural interests, as well as her creative and scientific talents. Right then and there, Katy knew that this was what she was meant to do.
Katy's journey to becoming a winemaker has taken her both near and far. From her first Pinot Noir harvest at Testarossa Winery in California to traversing the Northern and Southern Hemispheres for harvests, she eventually settled in for some time at Flowers Vineyard & Winery. At Flowers, Katy's talents were quickly recognized as she worked her way up from harvest enologist to assistant winemaker. It was during this experience that Katy fell head over heels in love with the Sonoma Coast.
Known for its cool conditions and windy roads leading to remote coastal vineyards, the Sonoma Coast offered the perfect canvas for crafting the style of wines that Katy has always gravitated towards: Pinot Noir and Chardonnay that is complex and vibrant with elegant acidity; wines that drink well when young, but also age gracefully; wines that effortlessly showcase their site and vintage conditions.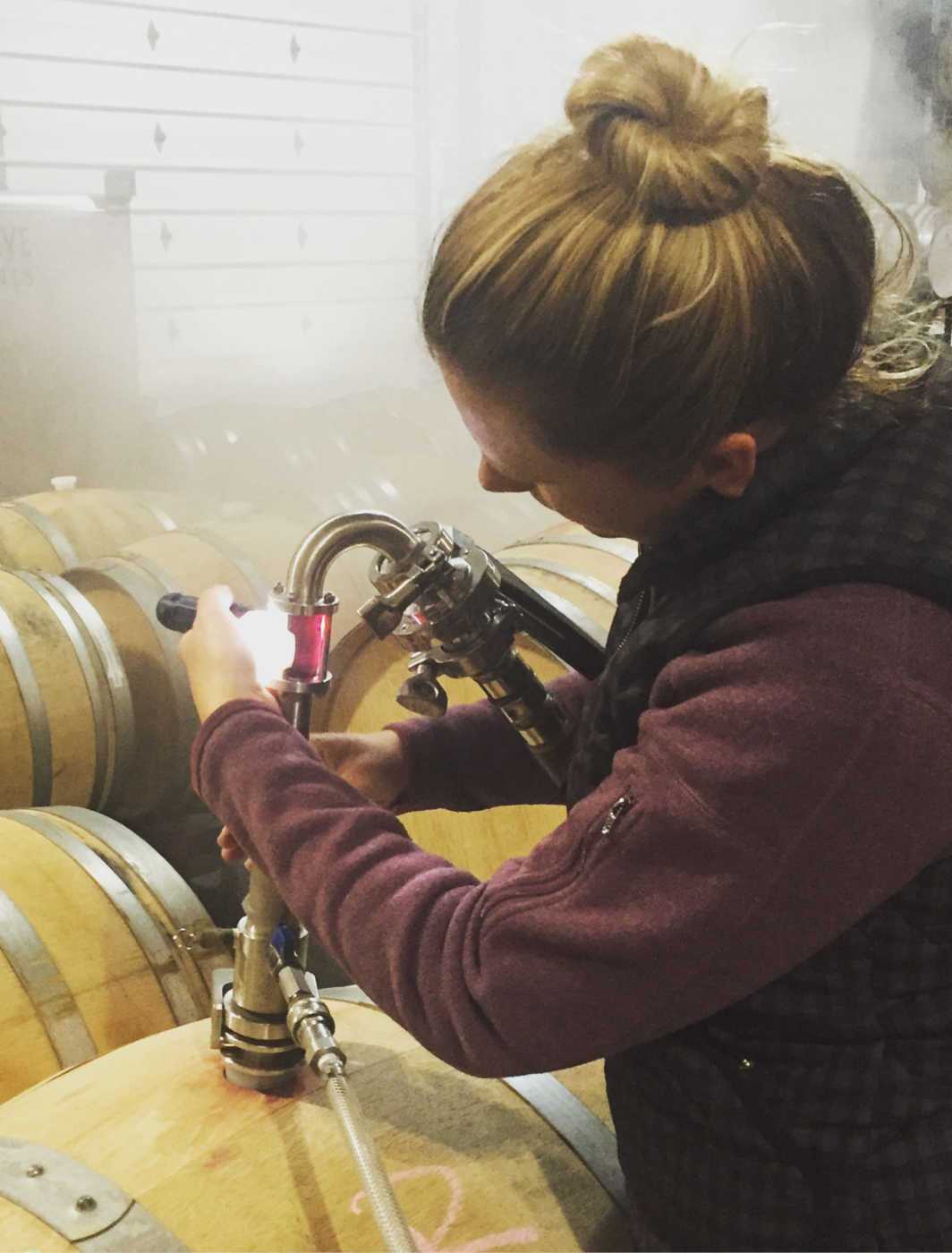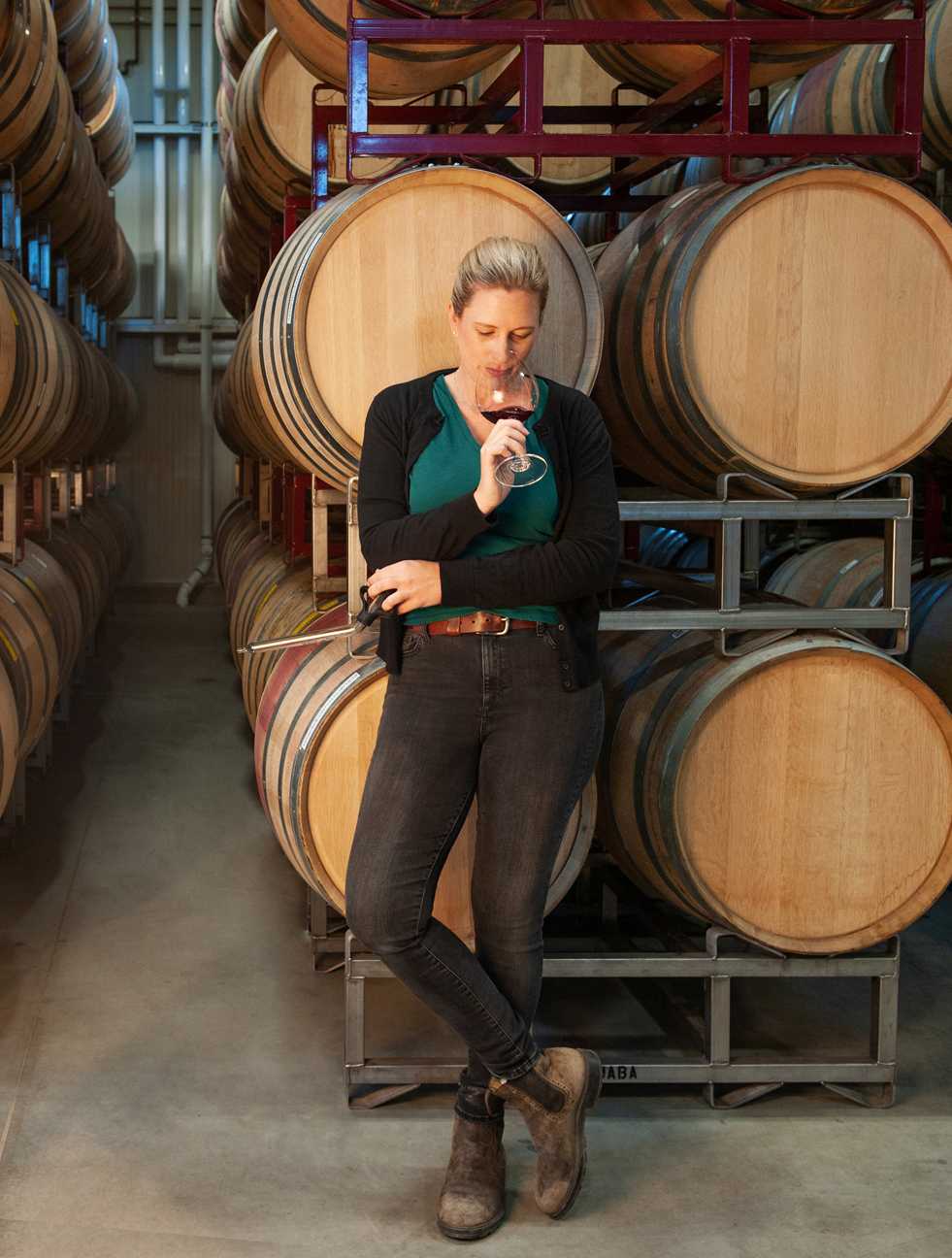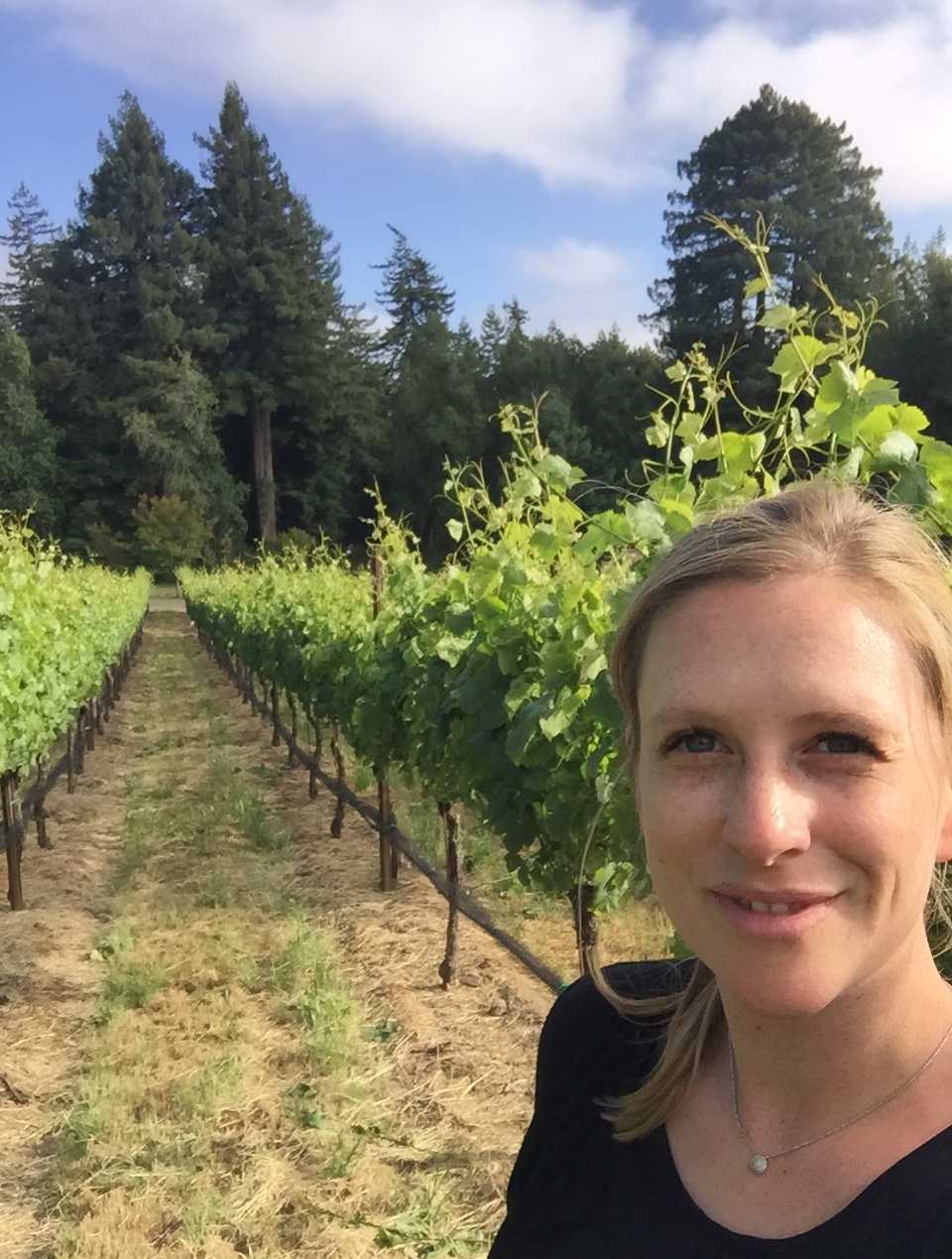 Guided by a steadfast, non-interventionist winemaking philosophy that champions the land, Katy leaned into her passions with the debut of LaRue Wines in 2009. Featuring elegant and restrained Pinot Noir and Chardonnay from respected vineyards across the Sonoma Coast, LaRue Wines thrives today as an ultra-premium, 500-case brand that is tended to with Katy's singular precision and care. From walking the vineyards and hauling grapes herself to communicating directly with wine club members (whom she considers her wine family), Katy plans on always keeping it this way with emphasis on crafting exceptional small lot wines and providing customers with a unique, personalized experience.
Alongside LaRue Wines, Katy works with several other projects. Currently, she makes wine for Anaba Wines, Reeve Wines, and Smith Story Wine Cellars.