Press Archive
California Wine Fan reviews the four newcomers to PinotFest 2015
February 9, 2016
"LaRue Wines is an homage to winemaker/owner Katy Wilson's great-grandmother, Veona LaRue Newell. For reasons that remain unknown, Ms. Newell's mother chose her unusual middle name. Katy remains impressed by her wit, wisdom, and toughness. Katy also makes some pretty good wines…"

---
Vivino investigates, How to Spit Wine like a Pro
January 23, 2016
KATY WILSON, winemaker, arched-stream-spitter of LaRue Wines
"SPIT TECHNIQUE: I go for an arched stream. I have long hair and I am often wearing a scarf when I taste at the winery, so I have to make sure that I don't get wine on myself! I also try not to splash my shoes."

---
LOAM Baby, An interview with Katy Wilson: "Harvest and Harvest"
December 2015
"In 2009, at 26 years old, Katy Wilson fearlessly launched her brand, LaRue Wines. In just six short years, Wilson's wines have gained a legitimate foothold among a growing number of America's sommeliers, wine critics and Pinot Noir enthusiasts. I checked in with Wilson, now 32, to see how life in the wine business is going for this talented millennial."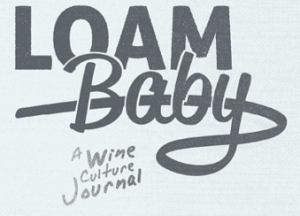 ---
International Wine Report Releases TOP 100 Wines of 2015
December 2015
LARUE Pinot Noir, Coastlands Vineyard 2012, #48, 95 points
"The Coastlands Vineyard Pinot Noir from LaRue is absolutely brilliant in 2012. As this slowly unwinds in the glass gorgeous aromas of black raspberries, wild berries, spices, blood orange, dried floral and even hints of dried sage all begin to take shape in the glass. On the palate this offers a wonderful silky texture, which is beautifully structured with excellent clarity and focus. This continues to deliver all the way though the vibrant finish."

---
Prince of Pinot Releases 2015 California Pinot Noir First Team All-Americans
December 27, 2015 – Volume 10, Issue 23
2012 LaRue Rice-Spivak Vineyard Sonoma Coast Pinot Noir
"This is a special wine of charm and character, offering juicy cherry fruit that dances across the palate. Accents of spice and flower bouquet add interest. The experience is bright and energetic with great harmony and elegance. The wine offers a refreshing cut of acidity on the long finish that seduces with spiced cherry and red berry fruits. Very difficult to refrain from drinking the whole bottle. Score: 97."

---
VINOGRAPHY REPORTS ON HIGHLIGHTS OF THE 2015 IPOB SF TASTING
April 2015
Acid Freaks Unite: Highlights From the 2015 IPOB Tasting
RED WINES WITH A SCORE AROUND 9.5
"2012 LaRue Wines "Coastlands Vineyard" Pinot Noir, Sonoma Coast, California
Light to medium garnet in the glass, this wine smells of floral raspberry and black raspberry fruit. On the palate, mouthwateringly juicy flavors of raspberry and citrus have an almost saline quality, with savory dried flowers and wet stone qualities that linger in the finish. Mysterious and outstanding."
RED WINES WITH A SCORE BETWEEN 9 AND 9.5
2012 LaRue Wines Pinot Noir, Sonoma Coast, California
"Light garnet in the glass, this wine smells super juicy, with raspberry and bright citrus notes. In the mouth, that juiciness pays off in spades as citrus, raspberry and redcurrant take on a stony freshness. Fabulous acidity and length. Candidate for the best (and probably among the most expensive) mere Sonoma Coast designated (as opposed to individual vineyard) wine?"
---
Antonio Galloni Reviews 2012 Pinot Noir
January 2015
"Black cherries, cloves, and new leather blossom in the glass as this supple, generous (2012 Coastlands Vineyard) Pinot shows off it's striking inner sweetness and perfume." -Score: 93
"Firm yet well-integrated tannins… there is a sense of drive and energy to the (2012) Rice-Spivak that is compelling." -Score: 92
"The 2012 Pinot Noir (Sonoma Coast) is gorgeous. Lifted and gracious,…Sweet red berries, flowers and a hint of cinnamon are all delineated in the glass, with pretty saline notes that add brightness."
-Score: 92
"Smoke, dark cherries, menthol and tobacco meld together in the 2012 Pinot Noir Emmaline Ann. Pliant, soft and expressive, the Emmaline Ann captures the essence of this radiant vintage."
-Score: 91

---
Prince of Pinot Reviews 2012 Pinot Noir
December 11, 2014 – Volume 10, Issue 1
"I am a fan of these very stylistic wines crafted by Katy Wilson whose wines are very similar in character to those crafted by her winemaking partner, Ross Cobb. Grapes are picked earlier than many, whole cluster fermentation plays a big role, and the wines have a juiciness and acidity that is bright and uplifting. Oak is never an issue and tannins are refined. Those looking for big, extracted fruit bombs, should look elsewhere."

---
Prince of Pinot Reviews LaRue Wines' 2010 and 2011 Pinot Noir
May 15, 2014 – Volume 9, Issue 41
"Owner and winemaker Katy Wilson is really blossomed into a top flight Pinot Noir producer of West Sonoma Coast Pinot Noir."
2010 Sonoma Coast Pinot Noir – Score: 93
2011 Sonoma Coast Pinot Noir – Score: 95
2011 Rice-Spivak Vineyard Sonoma Coast Pinot Noir – Score: 97

---
HAWK WAKAWKA WINE REVIEWS – Reporting from In Pursuit of Balance SF
March 11, 2014
"Katy Wilson of La Rue brought two different vintages of Pinot from the Rice-Spivak Vineyard on the Sonoma Coast in order to showcase vintage contrast, with the 2010 being a markedly cold year for the region, and 2012 comparatively more normal. The 2012 Pinot offered peach perfume, with a raspberry-peach and peach skin palate moved through with red cherry and strawberry accents. There was a pleasant acid-tannin balance, and nice length. The 2010 carried a more red-pink focus with strawberry-cherry floral nose followed by a strawberry-cherry mouth with kirsch accents and a touch more pepper. The 2010 offered a stronger core of tension, a ton of juiciness and length."
---
WineAnorak.com – Jamie Goode's Wine Blog – 10 Californian Pinot Noirs that will blow your mind
March 11, 2014
"LaRue Rice-Spivak Vineyard Pinot Noir 2011 Sonoma Coast, California: This is the first time I've tried the wines of Katy Wilson, and I was impressed. This is supple and sweet with some spicy notes under the fresh, silky, ripe cherry fruit. There's real detail and complexity here: a generous wine but one that's still really elegant. 95/100."

---
Prince of Pinot Reviews 2012 Pinot Noir
December 11, 2014 – Volume 10, Issue 1
"I am a fan of these very stylistic wines crafted by Katy Wilson whose wines are very similar in character to those crafted by her winemaking partner, Ross Cobb. Grapes are picked earlier than many, whole cluster fermentation plays a big role, and the wines have a juiciness and acidity that is bright and uplifting. Oak is never an issue and tannins are refined. Those looking for big, extracted fruit bombs, should look elsewhere."

---
Prince of Pinot Reviews LaRue Wines' 2010 and 2011 Pinot Noir
May 15, 2014 – Volume 9, Issue 41
"Owner and winemaker Katy Wilson is really blossomed into a top flight Pinot Noir producer of West Sonoma Coast Pinot Noir."
2010 Sonoma Coast Pinot Noir – Score: 93
2011 Sonoma Coast Pinot Noir – Score: 95
2011 Rice-Spivak Vineyard Sonoma Coast Pinot Noir – Score: 97

---
HAWK WAKAWKA WINE REVIEWS – Reporting from In Pursuit of Balance SF
March 11, 2014
"Katy Wilson of La Rue brought two different vintages of Pinot from the Rice-Spivak Vineyard on the Sonoma Coast in order to showcase vintage contrast, with the 2010 being a markedly cold year for the region, and 2012 comparatively more normal. The 2012 Pinot offered peach perfume, with a raspberry-peach and peach skin palate moved through with red cherry and strawberry accents. There was a pleasant acid-tannin balance, and nice length. The 2010 carried a more red-pink focus with strawberry-cherry floral nose followed by a strawberry-cherry mouth with kirsch accents and a touch more pepper. The 2010 offered a stronger core of tension, a ton of juiciness and length."

---
WineAnorak.com – Jamie Goode's Wine Blog – 10 Californian Pinot Noirs that will blow your mind
March 11, 2014
"LaRue Rice-Spivak Vineyard Pinot Noir 2011 Sonoma Coast, California: This is the first time I've tried the wines of Katy Wilson, and I was impressed. This is supple and sweet with some spicy notes under the fresh, silky, ripe cherry fruit. There's real detail and complexity here: a generous wine but one that's still really elegant. 95/100."
---
Grape-Nutz Reports on West of West 2014 Wine Festival and LaRue Wines
August 2014 – 4th Annual Grand Tasting
"Producers that poured particularly strong wine line-ups at the Grand Tasting included Baker Lane, Ceritas, Cobb, Failla, Freeman, Hartford Family, LaRue, and Littorai. The overall quality level of the wines at this tasting was very high, and a number of other producers poured some standout wines as well. This resulted in a higher-than-usual percentage of the wines I tasted making my list of favorites."

---
Grape Collective – "Making It" In Wine Country
August 25, 2014
"What exactly does ownership taste like? Ask Katy Wilson of LaRue Wines, who recently struck out on her own after years as assistant winemaker for other producers (including Flowers and Kamen). LaRue 2010 Sonoma Coast Pinot Noir earned Katy acclaim as a 2013 San Francisco Chronicle "Winemaker to Watch". When I recently asked her about the joys and pitfalls of her business endeavor, she was emphatic: "Most people would say that the most challenging part of running your own business is losing the structure of an organization or the security of a full time position. Those things do not worry me; it's been freeing to be on my own. I would say that having my future completely dependent on myself has been the most gratifying part."
---
IPOB Wines from the True Sonoma Coast
August 1, 2014
"LaRue Wines led by Katy Wilson is a perfect example of a renaissance woman. In following her passion for agriculture and creativity into winemaking, she may have adopted a hands-off style of winemaking, but is no ways hands-off in the day-to-day operation of the winery where she spends long hours doing most jobs herself. These wines are a must try! She is pouring her 2012 Emmaline Ann Vineyard Pinot Noir and Sonoma Coast Pinot Noir. Her 2012 Rice-Spivak Vineyard Pinot Noir is in bottles, but won't be released until Spring 2015."
---
A NEW APPROACH TO MAKING WORLD-CLASS PINOT NOIR WITH LESS ALCOHOL
May 2014 – The Tasting Panel Reports from In Pursuit of Balance, San Francisco
"Among the younger winemakers to join the IPOB fold is Katie Wilson of the Sonoma-based LaRue Wines, who poured two Sonoma Coast selections from the Rice-Spivak Vineyard at the event in San Francisco. The first was an energetic 2012 barrel sample highlighted by notes of dark cherry, ripe plum, wild strawberry, mineral, earth and just 12.6% alcohol. The second, a finished wine from the 2010 vintage, was a deeper, more structured Pinot Noir with complex flavors of ripe cherry, plum, rustic spices and 13.2% alcohol. In both cases, the wines were made with Dijon clones 115 and 667 and a smaller amount of the Swan selection. "My goal is to find the balance of the levels of sugar, acid, pH and ultimately the purity of flavor," says Wilson. "If I do these things right, I've found that the level of alcohol is always naturally in balance."

---
LocalBozo.com Reports IPOB FINDS 'BALANCE' AT TRIBECA'S THREE SIXTY
February 5, 2014
"Bringing together more than 100 different wines that have struck said balance, an event aptly titled "In Pursuit of Balance" took Tribeca's Three Sixty event space by storm on Tuesday night as several hundred guests gathered to sample some of California's finest selections of Pinot Noir and Chardonnay.
Thirty-one wineries would assemble here alphabetically for only the second IPOB event in New York City, each pouring as many as six distinctive wines from their arsenal into the awaiting glasses of thirsty patrons.
With a base of food in our stomachs, we headed out toward our first table and the friendly ladies at LaRue Wines where we chatted with owner Katy Wilson for a few minutes. We sipped upon the 2011 "LaRue Pinot Noir" several times as the evening wore on, noticing the notes of strawberries and juicy cherries immediately amid an undeniably easy finish.

---
(Un)commongrape Reports from IPOB New York, NY
February 5, 2014
"LaRue, I thought, had the best story by far of all the wineries there. Katy Wilson is the brains and the brawn behind LaRue. Wilson knew she should be a winemaker at the age of 18. She grew up on a walnut farm and so has an agricultural background that she continued by attending Cal Poly and obtaining an Agricultural Business degree. After graduating she worked for an assortment of great wineries including Torbreck in Australia, Craggy Range in New Zealand, Joseph Phelps in Napa, and Flowers in Sonoma. In 2009, everything fell into place for Wilson to make her own wine. She had a facility in which to make the wine, she had someone offer her grapes and she was able to scrounge together just enough money to make it work. She literally took this project from start to finish and still handles just about every part of the winemaking project herself. At only 31 years old, it's pretty incredible how much she has accomplished."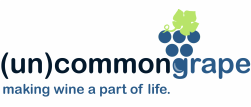 ---
The San Francisco Chronicle Names LaRue in the Top 100 Wines of 2012
"The best American Pinot Noir now fulfills the dreams of pioneers like Andre Tchelistcheff, David Lett and Josh Jensen, who saw the opportunity in the New World to rival the magnitude of Pinot's purpose in Burgundy. New labels like LaRue and established ones like Littorai and Londer continue the tradition."

---
San Francisco Chronicle's Jon Bonné Reviews LaRue's 2010 Sonoma Coast Pinot Noir
August 17, 2012 – Pinot's promise, and peril, on the Sonoma Coast
Winemaker Katy Wilson took her San Joaquin Valley farm upbringing into account when moving into winemaking. Her young label, named for her great-grandmother, focuses on just one wine: a blend from three vineyards near Occidental and Sebastopol.

---
Stephen Tanzer's International Wine Cellar gives the 2010 LaRue 92 points
May/June 2012 – Issue 162
2010 LaRue Wines Pinot Noir Sonoma Coast
Good medium red. Captivating pungent lift to the aromas of raspberry, red cherry, cola, underbrush, rose petal and orange peel.

---
LaRue Featured in the Pinotfile
April 4, 2012 – Volume 9, Issue 5
The Prince of Pinot has featured LaRue in his biweekly online newsletter The Pinotfile. He describes the wine as "Very soft and seductive in the mouth with supportive tannins and lively acidity, all in balance. Very good."

---
2010 LaRue Pinot Noir Receives 90pts. From the Wine Advocate
"Katy Wilson's 2010 Pinot Noir has come together beautifully since I tasted it last year. Juicy, expressive and quite pretty, the 2010 impresses for its solid core of fruit and exceptional balance. Hints of cinnamon, flowers and savory herbs add complexity on the finish. The style is soft, delicate and expressive, with lovely openness in the fruit and a hugely appealing, mid-weight personality. In 2010, the Pinot Noir is sourced exclusively from Rice-Spivak."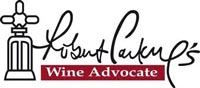 ---
Dean & Deluca Wine Director Kerrin Laz Reviews LaRue
LaRue Sonoma Coast Pinot Noir 2009
Here is a new vintner to the Pinot scene, yet with strong experiences making compelling Pinot. Katy Wilson, winemaker and vintner, came from Flowers and Kamen to start this Pinot named after her great-grandmother.

---
Winemaker Katy Wilson is Featured in Daily Meal Article
Check out this article by Roger Morris on 5 Rookie Winemakers to Watch:
August 18, 2011
"My style of winemaking is more towards the 'hands off' approach than the 'invasive.' I am aiming to make a wine that is feminine, but firm. I want my wine to be able to pair with food. In order to do that it cannot be overly powerful and tannic or too light and flimsy. I aim to make a wine that is very layered and complex."

---
Stephen Tanzer's International Wine Cellar gives LaRue 91 points!
May/June 2011
By Josh Raynolds
"Powerful aromas of cherry compote, blackberry, black cardamom and smoky minerals, with a suave floral quality and a hint of resinous herbs. Mouthfilling dark berry flavors are given bite by tangy acidity and pick up a candied violet nuance with air."